What We Bake
A snapshot of our French snacks!
What is it about our snacks?
CROISSANT CHIPS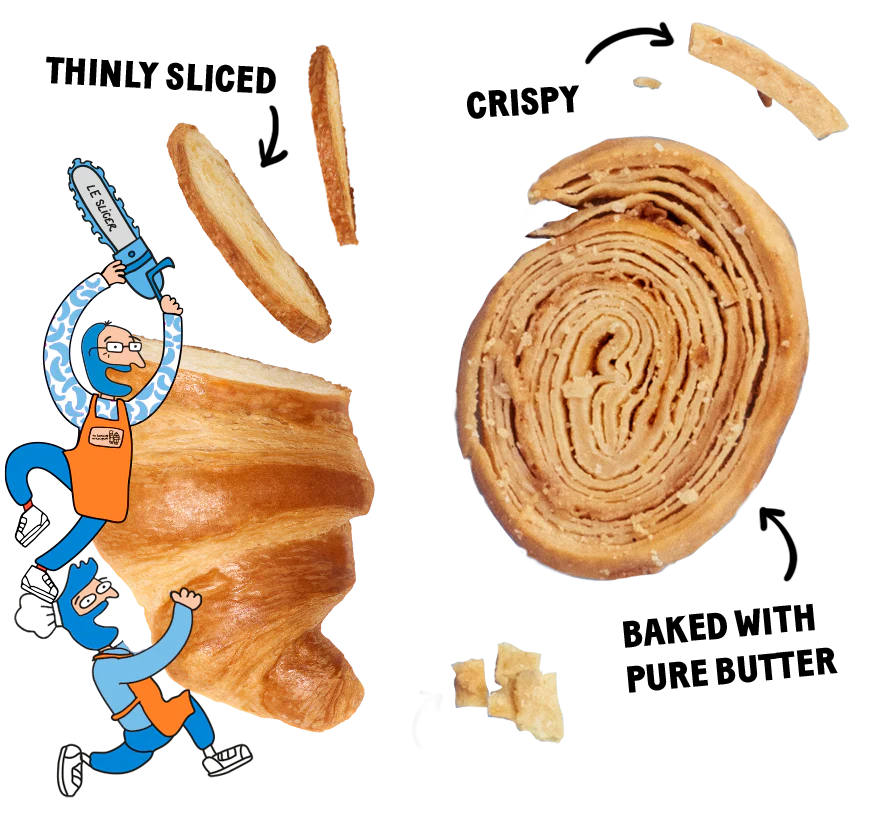 The quintessential French pastry meets the very best of American snacking in this world-shattering chip! Made with pure butter, our Croissant Chips are puff pastry sliced into thin, crispy rounds, baked to perfection, and dusted with a hint of sweetness.
Small batch and certified kosher, each chip is baked in the USA with simple ingredients you could find in your kitchen. Available at Whole Foods Market!
Find them
OUR FRENCH SNACKING GUIDE
Need inspiration? Take our buttery treats with you everywhere you go!